It took me longer than I expected. There were some starts and stops (this strip took me four tries to get right), but I finally, FINALLY, completed the latest Adventure Jeff strip. The next one won't take nearly as long (I promise!). I have big plans down the pipe for Adventure Jeff, along with a number of other comic projects.
Anyway, enough excuses from me. Enjoy!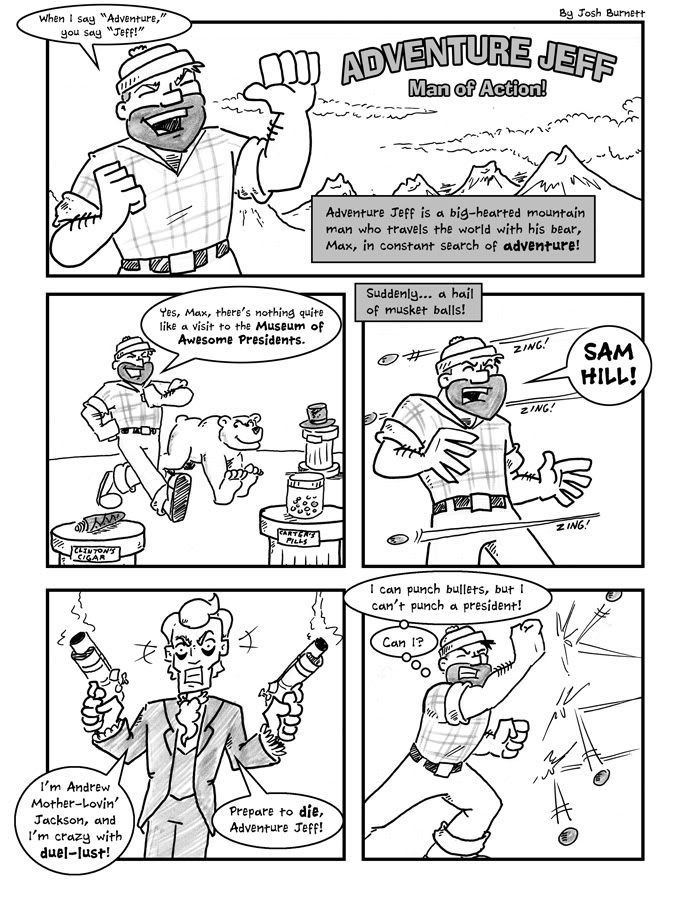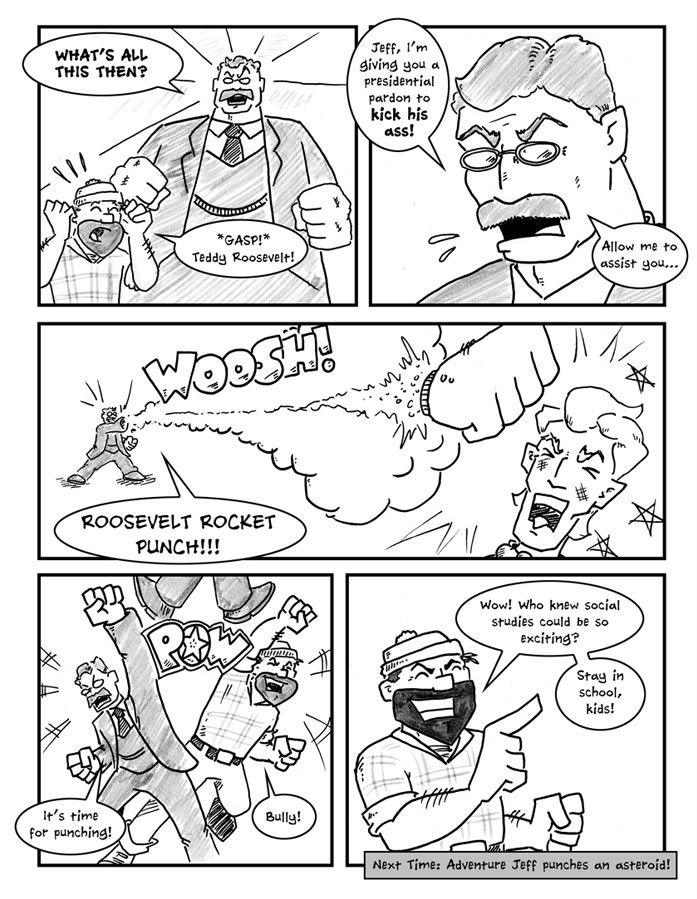 Read more Adventure Jeff
HERE
!