Happy Holidays! As a treat, here's a special Christmas episode of Adventure Jeff!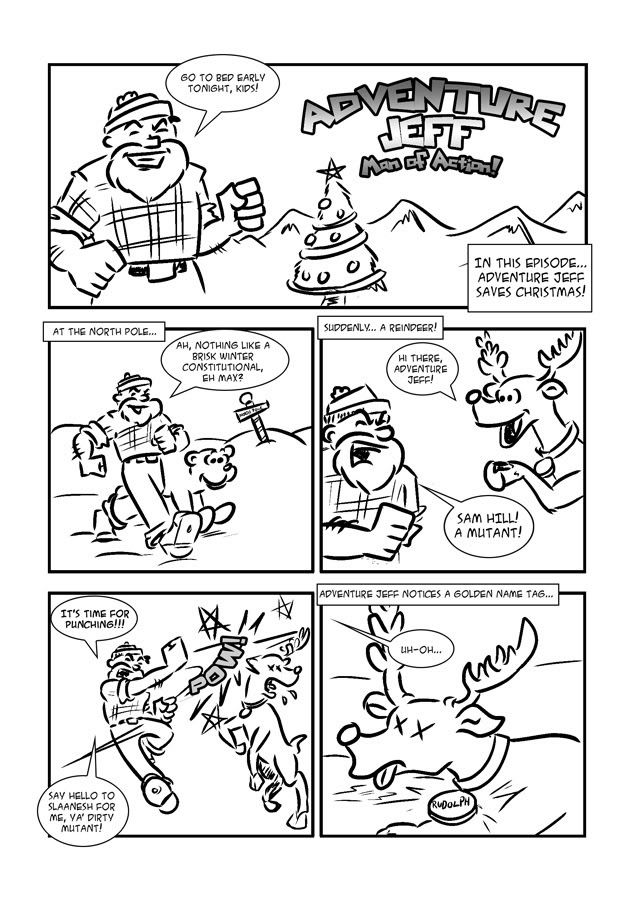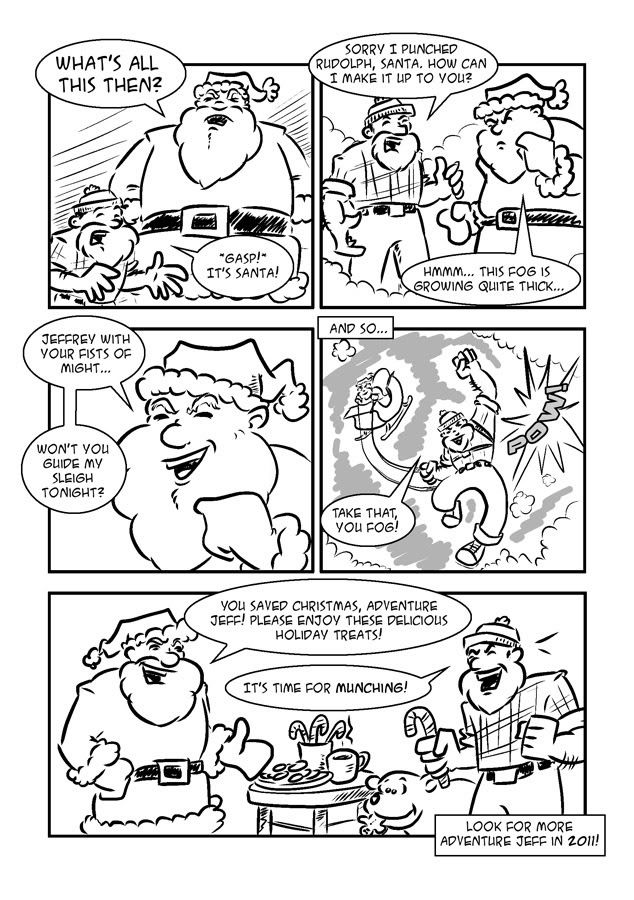 It suddenly occurs to me that I haven't posted any of my Adventure Jeff comics on this blog. Allow me to rectify this!
More Jeff after the jump!
Click to embiggen!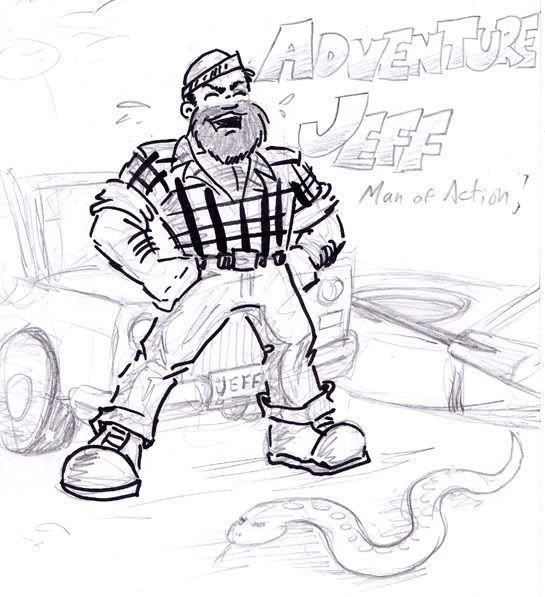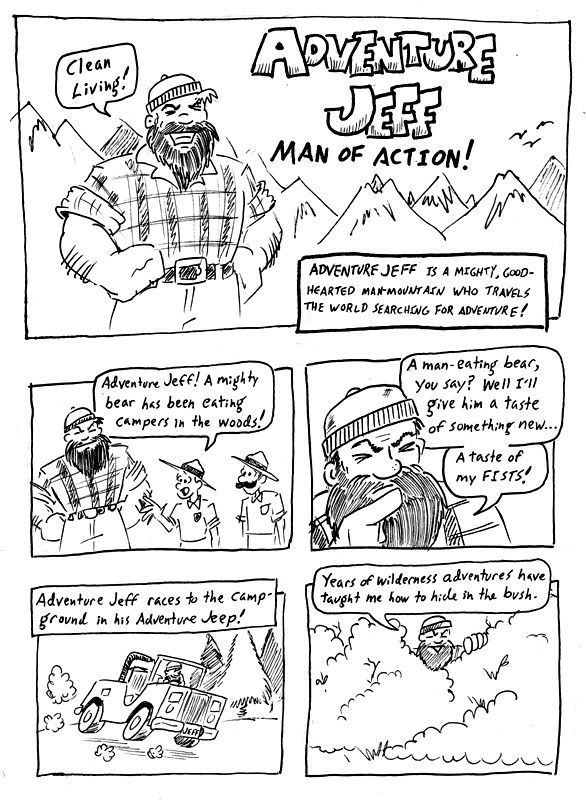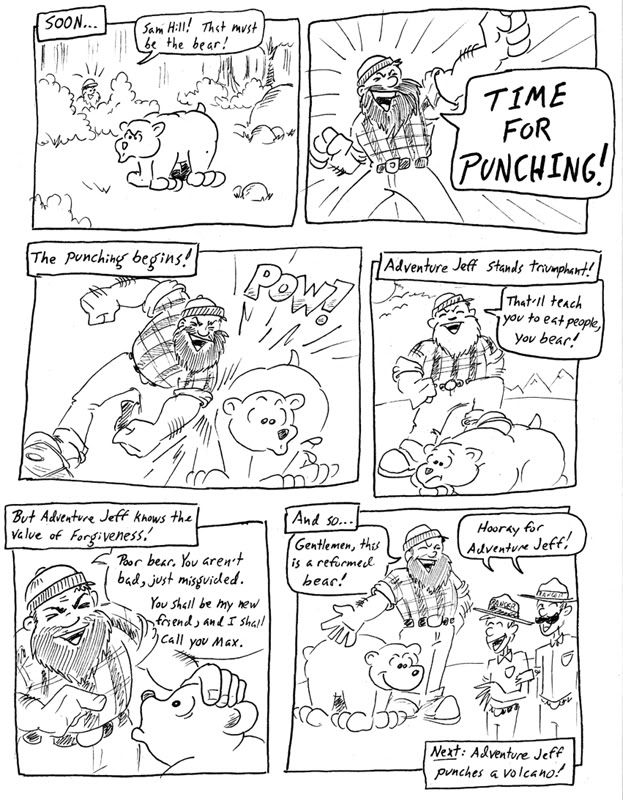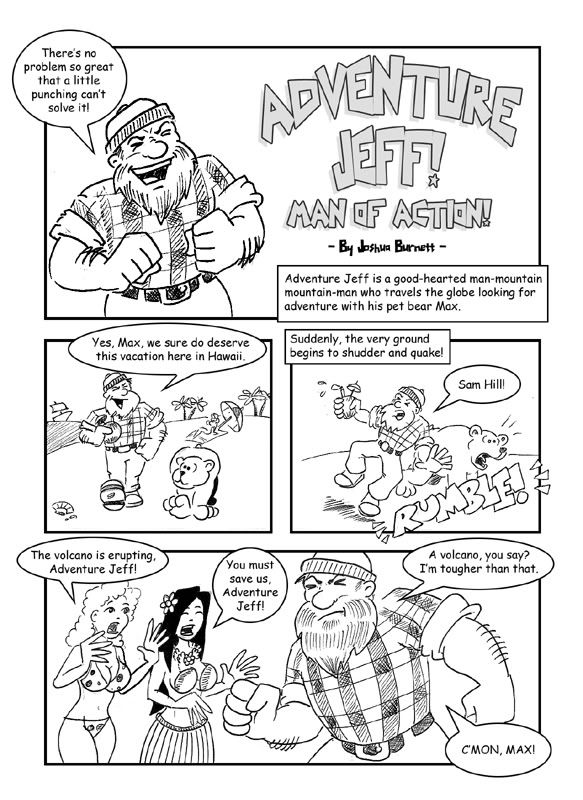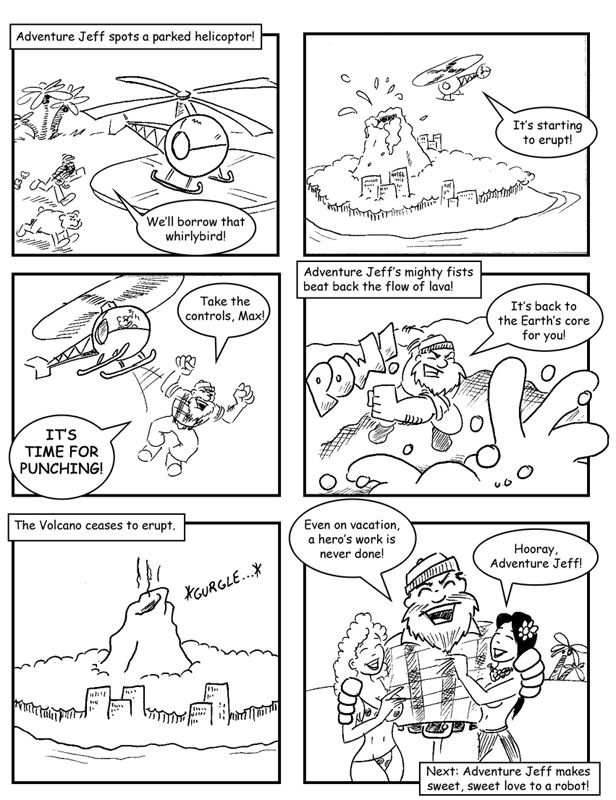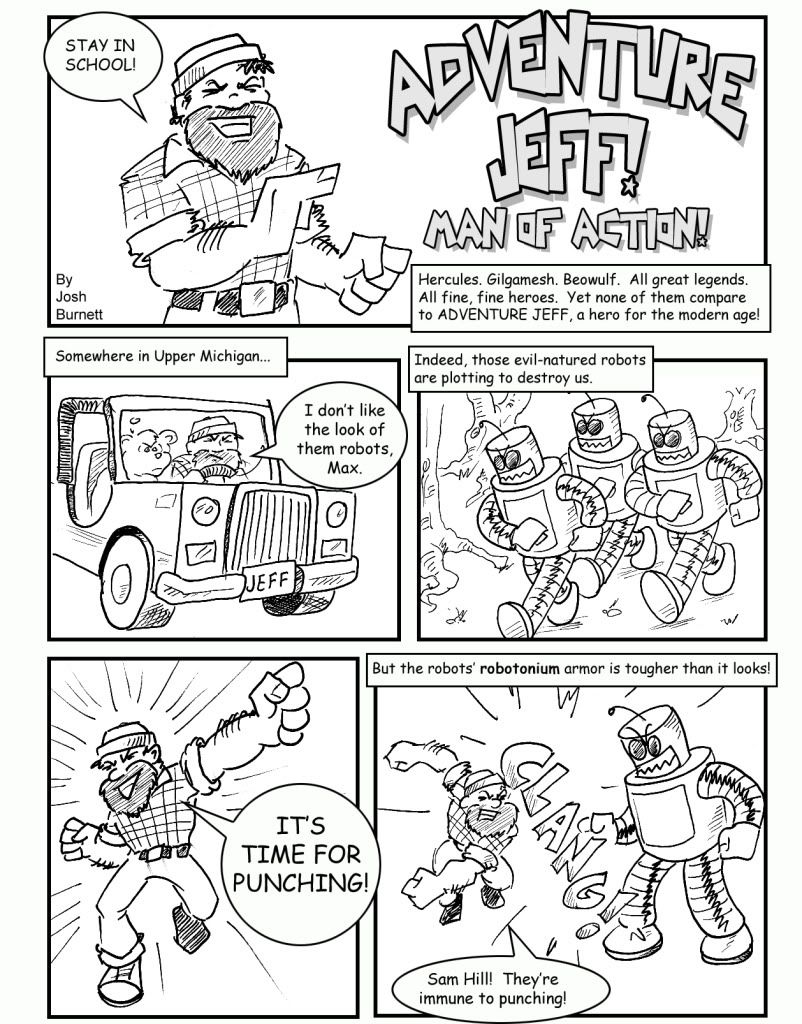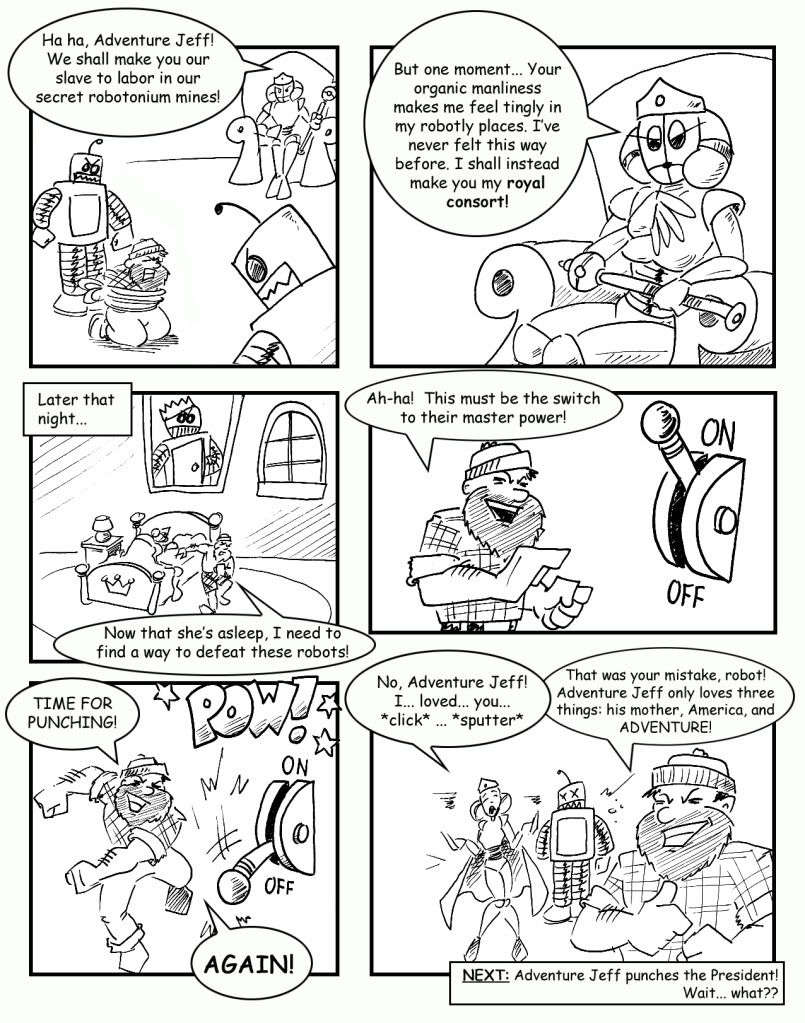 A little backstory about Adventure Jeff... Jeff was created as a character in
QAGS
game ran by my friend Mark. I wanted to make a bold "Big Jim" sort of "boys' adventure" sort of hero. It was the same weekend Leighton introduced me to the craziness of Fletcher Hanks. Two great tastes that taste awesome together, and Adventure Jeff was born. When I got home that weekend, I knew I had to write some comics about this guy. Thus, these... quick, simple, and done for my friends. I'm quite proud of them. Hope you all enjoy them!