What with one thing or the other, it's been some time since I last posted. Let me rectify that.
My
Leopard Women of Venus
co-conspirator Leighton Connor is finishing up his latest project for
Hex Games
. It's an epic adventure of mythic fantasy called
GILGAMESH!
(All caps, with the exclamation pint!) He asked me to do art for the project, and I was happy to oblige.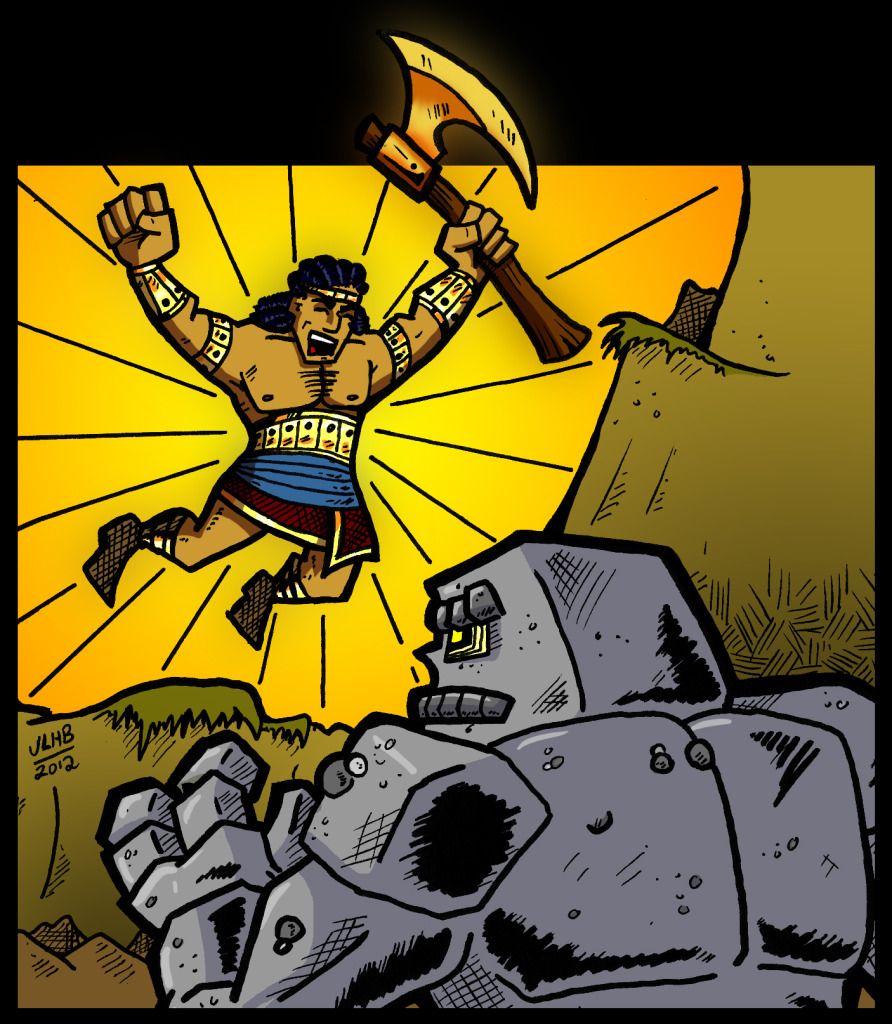 Gilgamesh vs. the Rock Man!
A dastardly scorpion woman!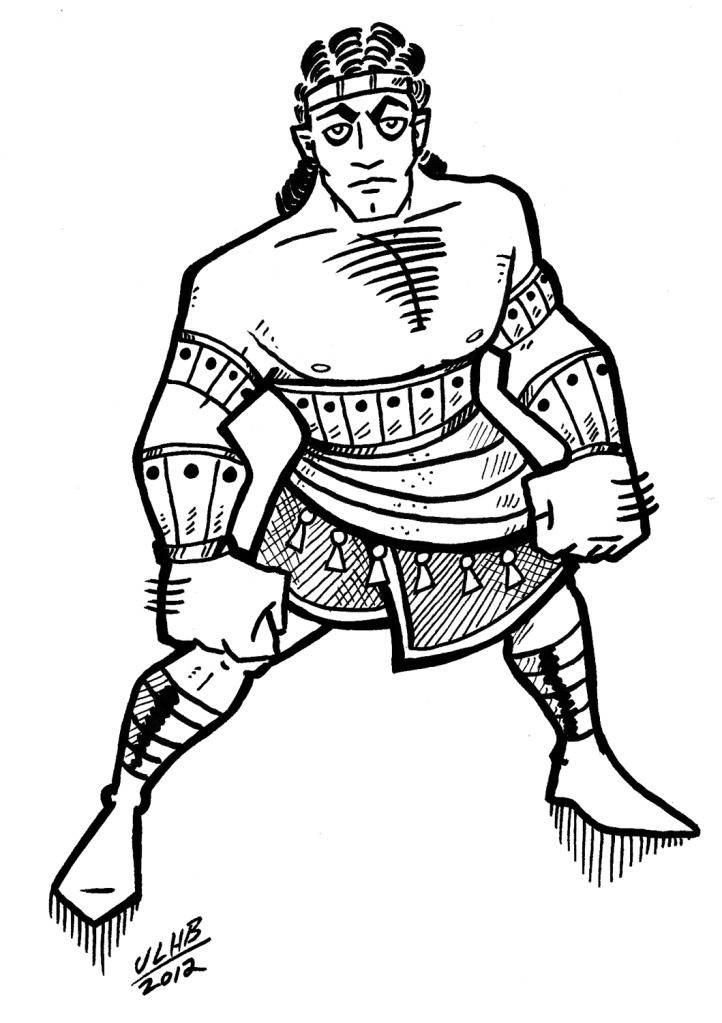 Mighty Gilgamesh, king of Ururk!
GILGAMESH! should be available for purchase by the end of the month. GILGAMESH!